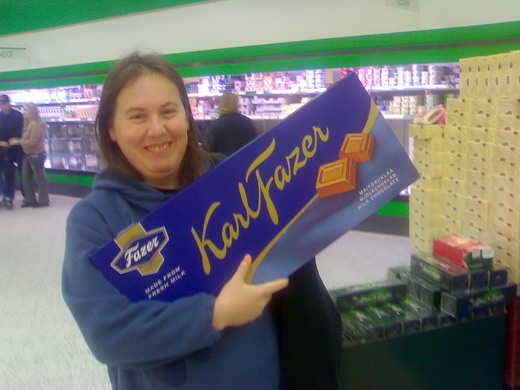 Mai képünkön Ralloú látható egy kis tábla csokival.
2 Responses to "Fogyókúra"
Manna Says:
November 23rd, 2007 at 13:36

Ez aztan a boldog mosoly! :-D

Rallou Says:
November 25th, 2007 at 23:49

Sajnos nem lett az enyém a csoki :(
Idekomment
A "pontcom" string feketelistás, ilyen linket, ímélcímet ne írj, mert úgyis elnyeli a fekete lyuk..
You must be logged in to post a comment.